A facial Clean-up, also referred to in professional circles as a mini-facial, is a procedure that is a part of skin maintenance in between facial treatments. A clean up can be done just as well at home as in a salon. All it takes is a little bit of time. A facial clean up can be done once every two weeks for best results. Just like everything in skin care, it must be customized to suit ones skin type and condition. Read on to know the step by step procedure of a Mini facial/clean up:
Before you get started:
Plan your Schedule. Block about 30 minutes of time every two weeks for pampering your skin. Take this time out, free of any distractions to focus just on yourself.
Gather all the ingredients (customized to your skin type and condition) that you will need for your session and arrange them so that you wouldn't need to rush about getting them in between or forget a step.
Tie your hair back using a head band or a scarf so your hair is out of the way. Now that you are ready for your "me" time, let's get started.
Step 1: Cleansing: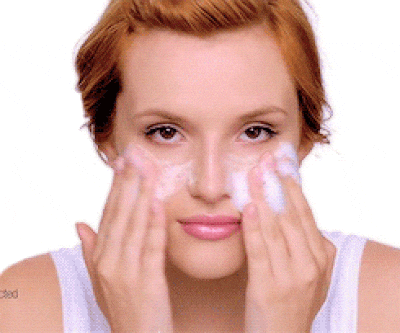 If you have makeup on your skin, remove it with a makeup remover. Then,…
For Normal, Dry and Sensitive skin: Take a Coin-sized amount of cleansing milk and using your fingers apply it all over the face and neck and massage gently(no pressure) in circular motions for a minute. Then, using a damp cotton pads (damp, not dripping) remove the cleanser thoroughly from the face and neck.
For Oily Skin: Wet your face with luke warm water and use a gentle foaming facewash to wash your face. Then pat dry with a clean dry towel.
Step 2: Toning: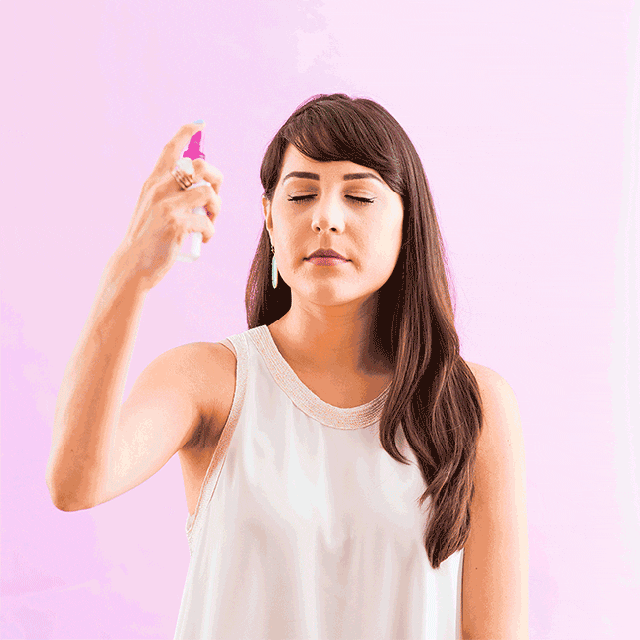 Spray a toner/facial mist for your skin type on your face and neck, wait for a minute and use a soft dry tissue to dab away any excess.
Step 3: Steaming: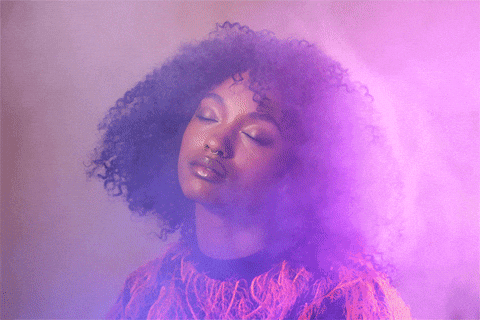 Take a large bowl of hot water and use it to steam your face. Maintain a distance of at least 15cms between your face and the bowl. Cover your head with a towel and steam. Adjust the distance so as to be comfortable for your skin. Beware of overheating your skin. Adding herbs ( 1/3cup dried herbs steeped in 4cups of boiling water for 5 minutes) or 1-2 drops of pure essential oil suited to your skin type to your steaming bowl is a good idea.
Note: Steaming is done to open up the pores of the skin, promote sweating which further flushes out any impurities from deep inside the pores. Promotes circulation to the skin which helps in better absorption of any products applied later, like masks etc. Steaming helps the process of extraction by loosening the blackheads and whiteheads on the skin.
Excessive steaming dries out the skin and overheating skin during the process results in heat damage to the skin.
Steaming for dry skin: Dry skin must not be steamed for more than 2-3 minutes. Adding essential oils like lavender oil are calming to the senses and also good for the skin. Lavender oil can safely be used for all skin types.
Sensitive skin: Those with sensitive skin can avoid direct steaming. Instead dip 2-3 hand towels in hot herbal water, wring out carefully and cover your face. Keep changing the towels when it gets less warm. Do this process for 5 minutes. This is a milder version of the steaming process that works best for sensitive skin and for those with excessively dry skin as well. Herbs like chamomile, calendula, lavender etc. can be used to infuse or the corresponding essential oils can be used.
Oily/combination Skin: This type of skin can be steamed for 5-6 minutes. Essential oils like Tea tree work best for this skin type.
Step 4: Exfoliation: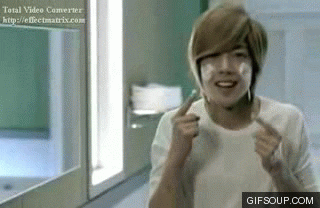 Do not dry the skin from the previous step. Take a small quantity of exfoliant and spread it on your face and neck. Then massage gently in circular motions using your fingers. Wet your fingers when necessary. The fingers should glide the product on the skin smoothly without resistance or use of pressure.
Exfoliate for not more than 2-3minutes for oily/ acne prone skin. *Tip: Steaming the face for 3 minutes first, then exfoliating while steaming for the remaining 2 minutes helps those with oily skin better with extraction of blackheads and whiteheads.
For those with dry/sensitive/normal skin should not exfoliate for more than 60-90seconds.
Clean off the scrub using a warm wet towel or luke warm water.
Note: For those with active/inflammed acne avoid any kind of scrubbing. Instead use enzyme exfoliators to exfoliate the skin. These enzyme peels are made from the enzymes, papain and bromelain, which is present in papaya and pineapple, which are applied as a mask and the face is steamed. The heat activates this enzyme peel causing it to dissolve the dead cells on the skin surface. These peels can also be used on dry and mature skin to fight fine lines and wrinkles and for skin with active acne as it doesn't involve any physical scrubbing of the skin. The peel can be removed with a towel dipped in cool water (not cold). Alternatively papaya pulp or diluted pineapple juice can also be applied on the face, left for 10 minutes and cleaned off. Cool water deactivates the enzyme and stops its action.
Step 5: Extraction:
This step helps remove the blackheads and whiteheads, which are basically dead skin cells mixed with sebum and clumped together in the pores of the skin. In the areas where the pores are larger, the upper surface which is exposed to the oxygen in the air, turns black. These are referred to as open comedones or blackheads. The ones that are not exposed to the air are known as closed comedones or whiteheads. The occurrence of these reduces over a period of time when proper skin care routines are adhered to.
Using what is known as an extractor (a tool that has a loop over one end and a pointed spindle on the other.) the loop is used for extraction of comedones. The area where Extraction is done is stretched taut using the index and middle fingers on one hand, the loop of the extractor is laid completely flat on the skin surface and dragged along it. Extraction is done usually in the T-Zone of the face,  the sides of the nose, on the chin and the forehead.
Never force the extraction process. Remove only those comedones which are easily extracted. Don't run the extractor more than two times on any given area. Never drag it on inflammed skin or acne. Never rupture pimples with an extractor. This could cause scarring. If you find that the comedones are hard to extract, leave them for the next time you exfoliate your skin. As you exfoliate regularly (2-3times a week) you will find that extraction becomes easier. So be patient.
Step 6: Face mask: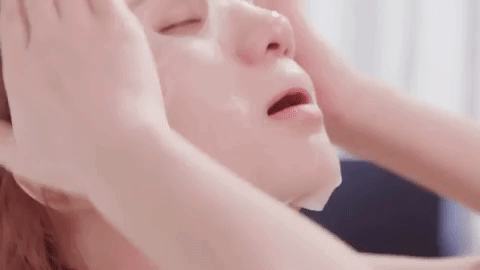 Use a face mask that fits your skin's requirement at that time, while making sure that it suits your skin type.
For eg: If you have Acne prone skin, and you find that your skin has been excessively oily, use an oil-absorbing clay mask. If your skin has been having a lot of breakouts lately, use a purifying or a clarifying face mask. If your skin has been feeling stretchy and dehydrated the use a hydrating face mask.
Dry skin types can use hydrating or nourishing masks. Sensitive skin types can pick soothing and calming face masks.
A face mask can be left on the skin for 15-20 minutes. When using masks like clay masks or those containing fuller's earth etc. which tend to get dry, Place a warm damp towel on your face to prevent the mask from completely drying out. Do not leave a mask for longer than 20 minutes unless specified in the instructions. Remove the mask with a warm wet towel.
Step 7: Splash the face with cool water. Pat dry. Spray a toner or a hydrating facial mist and moisturize the skin. Apply a sunscreen when going outdoors. Stay off makeup for at least 24 hours after a clean up.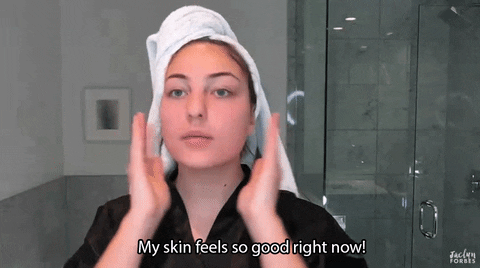 Enjoy squeaky clean skin.